We are an up and coming Jacksonville digital marketing agency helping local businesses get more leads by repositioning valuable online properties through dynamic web design, search engine optimization, PPC, social and content strategies. If you want to ramp up your business in 2019, you'll need the marketing services of a proven company can help you develop the proper messaging, optimize your content for conversion rate optimization and position your brand in front of the ideal audience of potential buyers.
What Does A Digital Marketing Agency Do?
The best marketing agency to help you develop successful marketing campaigns to attract customers in Jacksonville FL is one that offers eye-catching web design, content writing, traffic-grabbing blogging, and quality SEO services. You should also consider one who has the skills and expertise to establish high-converting paid social media ads. The best marketing agency in Northeast Florida will understand how to design your website with search engines and user experience in mind. The entire team at our agency is focused on delivering the highest quality digital services, including SEO, application development, PPC, paid advertising, social media marketing, and email marketing.
How to Choose a Quality Digital Marketing Agency?
There are many factors as you evaluate the range of companies in the Jacksonville digital marketing space.
Desired Marketing Strategies
What type of digital marketing approach do you want to take? Do you think that Facebook or Instagram Ads are the way to go? Is search engine optimization going to bring you the return on investment that you need to propel your business to the next level?
Fits the Budget
We understand that you have expenses, overhead, and equipment to purchase. We also know that investing in the right marketing will change your business into the business that you have always dreamed of. Its a balance but you must include marketing in your budget.
Proven Results
Results are the most important thing when you are investing in the marketing efforts of an agency. While we protect the privacy of our previous clients, we are happy to design a program especially geared for the success and growth of your company.
Experience in Your Niche
Experience a new level of digital marketing success by choosing an industry-leading digital agency in Jacksonville specializing in SEO, PPC, content marketing, social media strategy, responsive website design in your niche. Local businesses look to our company to help them with their online marketing and to provide a wide range of managed digital marketing services.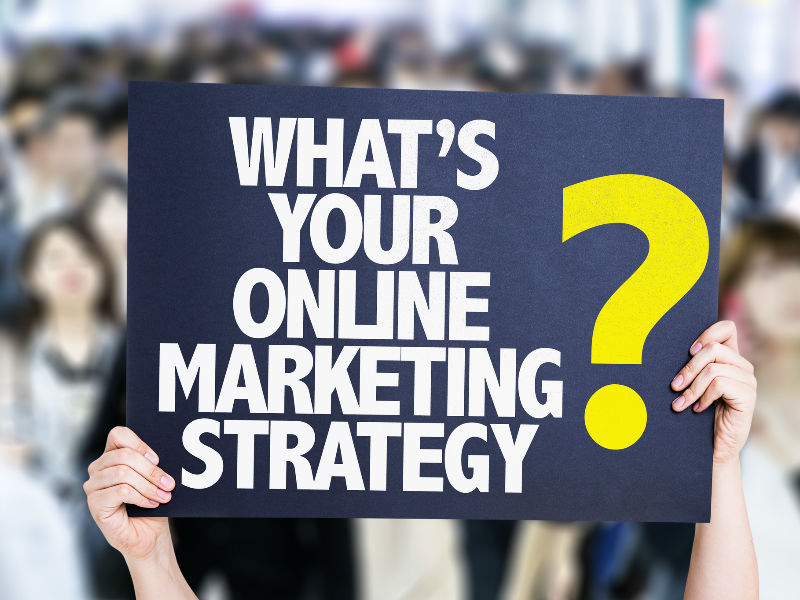 We help businesses everyday develop their growth strategy.
Benefits of Choosing a Digital Marketing Agency
Focus on Your Business
You have enough to do. You have grown your business by knowing when to maintain control and when to turn over the reigns to an expert. Creating and implementing a marketing plan is no different. Trust us to take the burden of implementing the right social media marketing, pay per click campaigns and search engine marketing for you.
Targeted Marketing Strategies
Through conversion driven web design, branding,local SEO, digital advertising, content marketing, social media strategy and execution, our digital marketing team helps inspire your target audience to reach out to you for your services. As a comprehensive digital marketing agency, we develop and implement digital marketing campaigns that can include Search Engine Marketing (SEM), Video Advertising, Search Engine Optimization (SEO), Display Network Advertising, Social Media Advertising,  and more. Moving Up SEO is a full-service agency with a range of services, including social media marketing, web design, reputation management, and analytics. We use our skills to help companies in Jacksonville.
Grow Your Business in Jacksonville Florida
Contact Moving Up SEO today to learn what we can do to assist you in growing your company to the size that will make your dreams come true. We are the marketing consultants that you need to build your local business in Jacksonville.
The Power of Online Marketing Consultants
There are so many tools at your disposal now to grow your business. There are so many benefits of hiring a professional to handle your marketing.
Wide-Ranging Experience
Understands Multiple Marketing Tactics
Transition Between Multiple Approaches
A network of Marketing Specialists
Optimization of Internet Traffic
Harness Social Media Marketing
Social media has become so ubiquitous these days. Almost everyone you know uses one social media platform or another. We can use social media to select the age range, location, gender and interests of whom they would like their targeted posts to be seen by. Furthermore, based on your potential customer's recent search history they can be 'followed' on the internet, so they see ongoing advertisements from your brand. This allows stay in front of your target audience until they are ready to purchase.
This is different from just launching a website; we focus beating your competitors in the search engines, social media, and other online marketing tools. We are a Jacksonville digital marketing agency that creates powerful digital marketing campaigns that involve: web design, email marketing, SEO, pixel optimization and social media marketing. We offer customized services, including website development, Google Adwords and PPC Management, content marketing and much more.
Jax Digital Marketing
Since 2014, the agency has been working with clients on their local SEO, content marketing, social media marketing, and public relations needs.
Digital Marketing for Startups vs. Established Brands
We serve a range of local and out-of-state clients from startups to more established brands. Contact us today to see if we can help you.