The social media space is constantly evolving. Here are our top trends in social media marketing 2017.
Live-Streaming Video
Video content accounted for about 70% of the total consumer Internet traffic in 2015, according to the most recent Cisco VNI Forecast Report. Moreover, the report projects this percentage to grow to 80% by 2020. We expect this trend to gain momentum in 2017 because various social networks have begun to offer new features that support video content, including live-video streaming. For instance, Facebook recently launched Live Video and 3600 Video. Additionally, Facebook allows users who lack high-speed Internet to save videos and download/watch them later. Mark Zuckerberg, the founder of Facebook, says he intends to transform social platform into a video-first platform. Furthermore, the Facebook app will be "all video" by 2021, according to an executive at the company. Instagram, on the other hand, has launched Instagram Stories and 60-Second Videos. These features, especially the live-video streaming services allow marketers to presents their products/services to consumers in a creative, transparent and timely manner.
What does this mean for a busy small business owner? It means that you better get comfortable in front of the camera. Or at least learn how to highlight your products and services in a way that works on video and social media — short, sweet and attention-grabbing.
Messenger Chatbots
Chatbots provides answers to commonly asked questions in a way that is interactive and friendly. Chatbots offer support 24 hours a day without the cost of hiring a bunch of customer service reps to respond to frequent inquiries and requests. They are better than confusing phone menus and more helpful than a poorly trained customer service representative.
During its annual F8 Conference in April 2016, Facebook announced Chatbots for Messenger Platform. Moreover, Facebook will allow third parties to create custom chatbots on its Messenger platform. This is probably good news for consumers because a recent survey by HeyWire Business found more than 50% consumers ages 18 to 34 prefer to use electronic media — web chat, email, text or social — instead of the phone for customer support. Additionally, about 80% of those surveyed said they were unhappy with their available customer support options, whereas 31 % consider text to be an important support option.
Since that announcement, developers have created about 12,000 bots on the Messenger platform. One of the main advantages of using chatbots is they offer real-time customer engagement and therefore help improve customer experience. By doing this, they allow businesses to build stronger relationships with their clients. Other social networks that have launched chatbots on their platforms include Telegram and Vine. With messaging app services becoming increasingly popular among social media users, we expect chatbots to become one of the biggest social media trends in 2017.
What can you do to get in front of this trend? Explore how best in class companies are using chatbots and align your business practices so that they begin to fit into a chatbot protocol.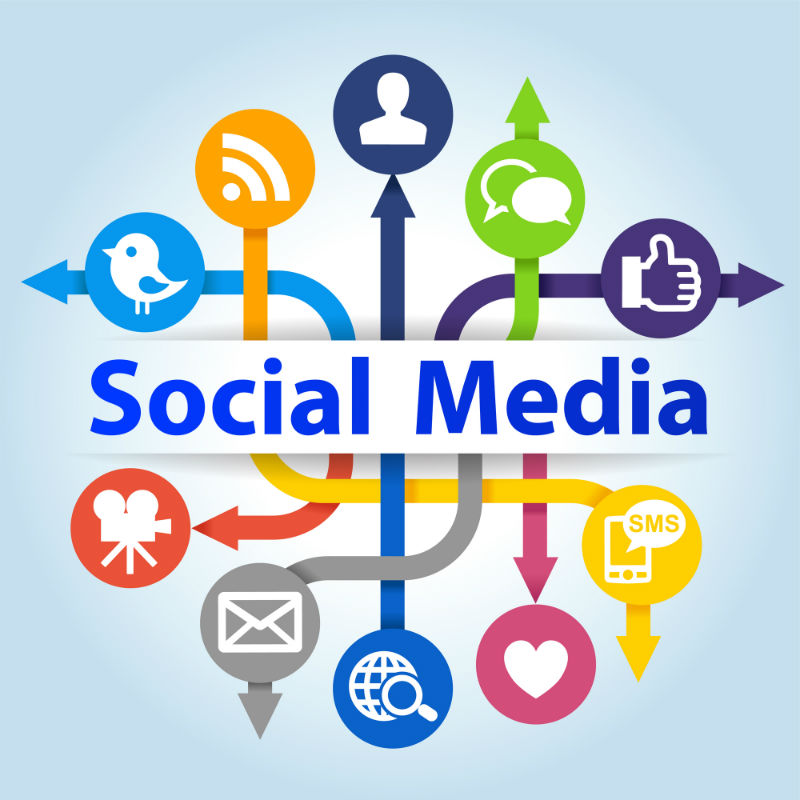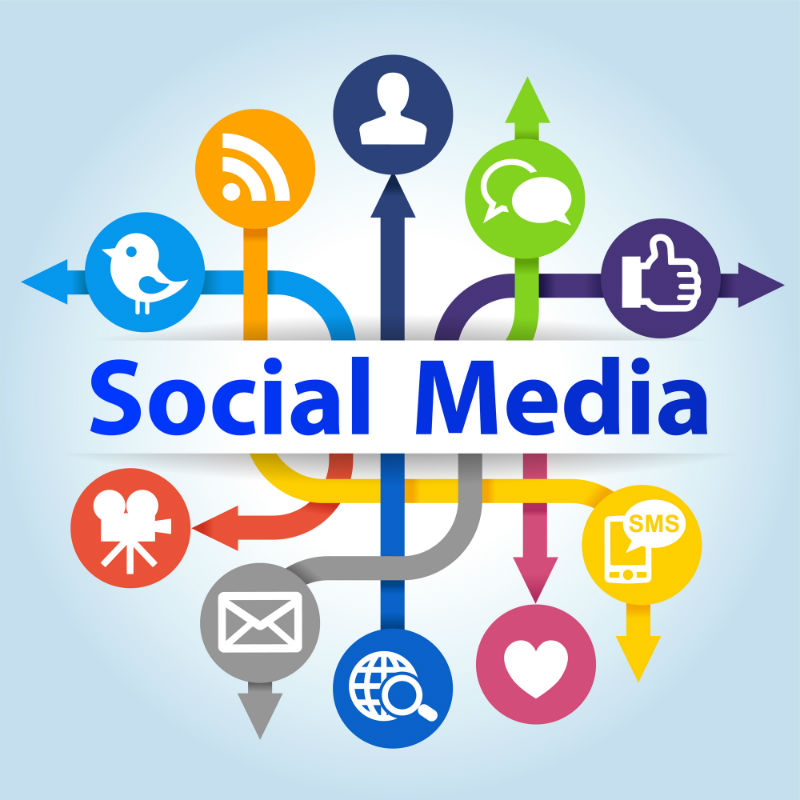 Professional SEOs understand how get the most bang from a social media presence.
Social Influencers and YouTubers
According to recent studies, about 50% of Twitter users rely on recommendations from social influencers. What's more, Facebook is paying some of the best social media influencers millions of dollars to produce live content. We expect to witness an increased usage of social influencers in 2017 as more and more brands shun traditional advertising in favor of social influencers. In fact, according to Google Trends, print advertising has been on a steady decline since 2014 partly because about 50% of online consumers today use Adblockers. In contrast, influencer marketing has been growing steadily over the same period and now it is at par with video advertising. In fact, influencer marketing and video advertising often work in concert, with the combination of the two strategies producing YouTubers.
Why should you care about this trend? Influencers are present in every industry, but they play a larger role in some sectors. Find the influencers in your industry and start to follow them. Try to understand what motivates them and how you might begin to develop a relationship with them. It's better to start nurturing this relationship before you really need it.
Mobile Social Networking
Research indicates that there were about 2 billion smartphone users in the world in 2016. Out of these, 1.57 billion used their devices to access Facebook, representing a 20% year-over-year growth rate from 2015 to 2016. This is according to a 2016 survey from eMarketer, a market research firm based in New York, NY. It is worth noting that mobile ads accounted for 80% of Facebook's revenues in Q4 2015, according to figures from Ad Age, an online financial magazine. Some of the factors responsible for the increase of mobile social media users include the availability of mobile-only apps such as Instagram and SnapChat, as well as the launch of call-to-buttons on mobile apps, which can generate more conversions than web platforms.
"How can you capitalize on this trend? Share bite-size content and make sure that everything you develop considers how it will look on mobile devices and mobile platforms."
Older Social Media Users
Older demographics are becoming increasingly active on social media. In fact, about 53% of Facebook users in the US are now 35 or older while 43% of Twitter users in America are above the age of 35. However, the young demographic still dominates some social platforms including Instagram and Snapchat. Still, we expect every platform to get older in coming years.
Why is this good news for the small business owner? This is great if you take the time to master social media or hire a social media consultant to manage it for you. The users with the best jobs and the most discretionary income are available at your fingertips.
Conclusion
Our top trends in social media marketing 2017 include the growth of mobile social networking, older social media users, social influencers, live-streaming video and the launch of messenger chatbots.